Cremation & Funeralization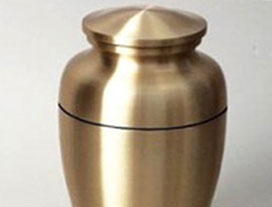 It is a strong belief among funeral professionals that the more a family understands about the value of funeralization, especially as it relates to cremation, the better they grieve. Each year the Cremation Association of North America (CANA) compiles cremation statistics from the United States and Canada.
The data collected is then used to estimate future cremation rates for a five-year period (2010) and beyond. Information obtained from this exercise provides an insightful perspective on what has become the fastest growing trend in the funeral and memorialization industry.
As a percentage of the total annual deaths, the cremation rate in Canada far exceeds that of its U.S. neighbour. For example, in 2000 CANA found that the cremation rate in the United States was just over 26per cent as compared to a rate of more than 47 per cent in Canada. With over 230,000 deaths annually, it means, for the most part, that one out of every two Canadians are cremated when they die.
The higher rate in Canada is likely a result of the cremation rate in British Columbia of 76 per cent, which is the highest percentage of any province or state to date. It is the belief of CANA's statisticians that historically once a country, province or state reaches a cremation rate greater than 65 per cent there is little if any increase in future years. Except for Japan and India (whose cultures practice cremation as a religious custom) and British Columbia, no province, state or country has cremated more than 76 per cent of its decedents.
To determine the annual cremation growth rate, CANA calculates the average percentage change over a five-year period. In the United States the five-year period used was from 1998 to 2002 and in Canada from 1996 to 2000. Based on this calculation, CANA is projecting that the percentage of deaths resulting in cremation for 2010 in Canada will be 55 per cent and in the United States 35 per cent.
Based on CANA's statistical analysis, it is evident more and more people are selecting or will be selecting cremation as part of their funeral services. So it is important for cremation families to understand all of the options available and choose a service that will help them begin their grief journey.
Reasons Families Are Choosing Cremation
Often, individuals who wish to be cremated leave specific instructions in a Will or preplanning document. Therefore, cremation is chosen to fulfil the wishes of a loved one. For those who have a fear of entombment or burial or prefer not to be viewed or put on display, cremation becomes the perfect alternative. Others choose cremation for religious reasons or environmental considerations. For some, cremation is perceived to be simpler, less emotional and more convenient. It is believed, however, the primary reason many choose cremation is related to the costs involved. Because there are many different options from which to choose, the choice to cremate is often perceived to be less expensive. Therefore many individuals choose cremation to save money or reduce the financial burden on family members.
The Value of Funeralization
On the surface, the reasons mentioned for choosing cremation over a traditional burial are sound and reasonable for people unfamiliar with the process of grief. Yet, in one's attempt to ease a family's emotional burden, adhere to a loved one's dying wishes, or to save money, the resultant funeral may lack what the survivors really need to help acknowledge their loss and begin the healing process. It is critical that families understand the value of the funeral, whether they choose cremation or burial.
For many, viewing the remains can be very therapeutic. Whether it is a short-term viewing for family only or traditional viewing and visitation for relatives and friends, it helps to confirm the reality of your loss and provides a final image of your loved one absent of the pain or suffering he or she may have endured. So cremation can then take place after the visitation period or immediate following the funeral service.
Enabling the community to pay their respects is another important component of funeralization. Families may do this at the funeral home, or arrange a celebration elsewhere. Occasions allow relatives and friends to share sorrow and help celebrate and remember the loved one's life. It is common during these times to have an urn containing the loved one's cremated remains present.
Another time-honoured component of a funeral service is memorialization. Cremation families may place some sort of a permanent marker or inscription at the place of interment or some other special place. A memorial celebrates and pays tribute to the life of the deceased. It is also a place where family members may make regular visits to remember and pay their respects.
Although cremation does not prevent family, relatives and friends from participating in the traditional components of a funeral, an increasing number are selecting direct cremation without any viewing, events or ceremonies, as a better way to deal with their loss. Eliminating some or all of these meaningful components of a funeral service may cause unresolved grief.
It also prevents relatives and friends from providing their support and expressing their sorrow.
The desire to protect others from the pain of death may be counter-productive. By confronting your loss rather than avoiding it is one way of helping to begin the journey through the grieving process.
Throughout North America funeral homes are holding thousands of unclaimed cremated remains. It is inconceivable to imagine how a family could fail to honor a loved one's final wishes or complete the services originally contemplated. For some, the simplicity and convenience of cremation has made things too easy. For most, the choice of cremation has not diminished the value and importance of the funeral ritua