Death Benefits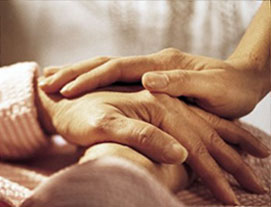 When faced with the expenses associated with the funeral and burial services of a loved one, many people are unaware of the financial benefits that may be available to eligible survivors to offset some, if not all, of these expenses. The following are some of the more common benefits available.
Canadian Pension Plan
Since its implementation in 1966, the Canada Pension Plan (CPP) has kept a record for each person who pays into the Plan. At the contributor's death, CPP provides a death benefit, which is a one-time, lump sum payment made to the deceased contributor's estate. If there is no estate, the eligible party is prioritized in the following order:
The person responsible for the funeral, or
The surviving spouse (A person of the opposite sex to whom the deceased contributor is legally married), or
The common-law partner (A person who has lived in a conjugal relationship with a partner of either sex for at least one year), or
The next-of-kin
The amount of the death benefit depends on how much, and for how long the deceased contributor paid into the CPP. To determine the amount, CPP first calculates how much the contributor's CPP retirement pension is, or would have been if the contributor had been 65 at the time of death. The death benefit is equal to six month's worth of this calculated retirement pension, up to a maximum of $2,500.
To receive the benefit an application, which is available at many funeral homes, should be forwarded to the Income Security Programs, Human Resources Development Canada, P.O. Box 9430, St. John's, NL, AlA 2Y5. A booklet entitled, Survivor Benefits is also available. Ask your funeral director for a copy. If any further information is required you may contact Social Development Canada on the internet at www.sdc.gc.ca
Income Support Allowance
The Government of Newfoundland and Labrador, through the Department of Human Resources, Labor and Employment provides lump sum benefits to assist with funeral and burial expenses. Certain eligibility criteria will apply.
Usually, people only request or accept assistance for funeral and burial services if the family clearly cannot afford the expenses and do so as a last resort. In determining one's eligibility, the Client Service Officer must take into account all sources of income, such as Canada Pension Death Benefits, last Old Age Security Cheques, liquid assets (single persons only) and life/funeral insurance benefits. Any income that may be available through these sources will be deducted from the amount, if any, that can be provided under the income support program.
At the present time, the amount available for a traditional adult funeral with earth burial is $1,938.00 plus the cost of cemetery fees. This flat rate includes the following services; removal from the place of death; use of preparation room and embalming; professional services; use of funeral home and facilities; funeral coach and lead car; delivery of shell to cemetery; use of grass matting and lowering device; and casket with outside wooden case. With typical cemetery fees (in St. John's) being $1,500 (i.e. $800 for a single perpetual care plot and $700 for the opening and closing) the total allowance available for a traditional adult funeral is $3,438 (i.e. $1,938 + $1,500) + HST or $3,954.
When cremation and traditional services are chosen the cost of cremation is $400. Assuming there are no cemetery fees, the cost of a traditional service with cremation is $2,338 (i.e. $1938 +$400) + HST. If a family wishes to have the urn placed in a cemetery plot, the total cost of the funeral and burial of the urn cannot exceed the total cost of a traditional funeral with earth burial or $3,438 + HST as previously mentioned.
In addition to the products and services noted above, income support is also provided for clothing (up to $184), oversized caskets (up to $780), transportation (mileage at $0.82 per km), one funeral notice (up to $30), an organist stipend (up to $40), a clergy stipend (up to $40), use of a funeral home chapel ($113), post mortem embalming ($18), embalming persons with infectious diseases ($187) and transportation of a body to hospital ($83), airport or other carrier ($75). There is no provision to pay for the cost of flowers, headstones or bronze memorials.
Worker's Compensation
The Workplace Health and Safety Compensation Commission shall pay the expenses for the burial of a worker or a memorial service held for the worker to a maximum of $5,000, where the death of a worker occurs as a result of an accident or other circumstances occurring in the workplace. For more information you may contact a Claims Adjudicator at the Commission.
Veteran's Benefits
Veterans may qualify for a full or partial burial allowance. If a veteran is not receiving any benefits from Veterans Affairs Canada and meets both the service and financial eligibility criteria, that individual would be eligible for funeral and burial benefits. Currently this program is coordinated by the Last Post Fund (LPF) on behalf of Veterans Affairs.
Depending on the circumstances or preference, applicants for benefits may apply for either "LPF Standard Service" or "LPF Assisted Services". LPF Standard Services may be applied for at the time of death or up to one year after the time of death.
For those who qualify, the maximum funeral services benefit available is $3,600 plus applicable taxes for the services of one funeral home and $4,100 plus applicable taxes when two funeral homes are required. The benefit provides for specified funeral services including the provision of a casket, urn, grave with opening and closing or cremation services and memorialization. Families will also be compensated for other expenses such as an outside wooden graveliner, lowering device and grass matting, transportation, special handling charges and the provision of an oversized or hermetically sealed casket, if warranted.
For more information on eligibility criteria, regulations, standard services and rates, you may contact Maxine King at the Last Post Fund-NL Branch office in St. John's, (telephone 579-4288).
Department of National Defense
The Department of National Defense (DND) offers a grant towards funeral expenses for any member of Canada's Armed Forces who dies during active duty. The maximum grant available is $3,675 for the services of one funeral home and $4,190 when two funeral homes are involved.
RCMP
Members of the Royal Canadian Mounted Police and their immediate family qualify for a grant towards funeral expenses. The maximum grant available is $3,938 for the services of one funeral home and $4,491 when two funeral homes are involved.
Automobile Insuranc

e

Automobile insurance companies provide death benefits where death has occurred as a result of an automobile accident.
Organizations
Some fraternal organizations such as the Knights of Columbus or Masonic or other groups like the St. Vincent de Paul Society may provide financial support to special need families of their members.
The death of a loved one can be a difficult and stressful time for a family. It may also come at a time when your family's financial resources are limited. You should not hesitate to discuss your financial circumstances with the Funeral Home. Many Funeral Directors are quite familiar with the various death benefits available and can identify those that may apply to you.