How We Help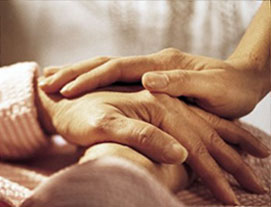 Death is not a topic that is easy to talk about, yet it is around all of us, a fact of life and a natural process, something we will all face, be it the loss of a parent, spouse, sibling or a friend.
Whether you are currently dealing with a loss, or are simply looking ahead and developing an estate plan through pre-arranging, be assured we assist with cremation, traditional and green burials, memorials and celebrations of life in our facility, churches, at your home, or in any other location – all with the utmost care and compassion.
We work with you to create a conventional or unique ceremony, while always considering your budget.
Our facilities include:
• Web Broadcasting of the service (your family chooses who to share this with)
• Our comfortable, non denominational chapel with a building that can accommodate 200 people
• DVD recording of the service
• State of the art sound system with wireless and wired in microphones, instrument and MP3 plug in options
• A Projector and screen in our chapel, as well as 2 large screen televisions in adjoining rooms for slide show presentations and closed circuit viewing of the service
• A beautiful, cozy and comfortable setting with lounges and space for receptions up to 75 guests
• Complete attention to any kind of personalized detail imaginable including printing guest books and memorial cards, scanning and editing photographs for a slideshow presentation, arranging for specialized musicians, all sorts of stands, display boards, jersey or uniform displays.
Aftercare services
• We offer support after the service, completing and mailing all of the Canada Pension forms including the death benefit, the survivor's benefit, and we will cancel the CPP and/or OAS benefits that your loved one was receiving.
• We offer a library of grief support literature, as well as our online articles  by John Kennedy Saynor  and Griefwords by Dr. Alan D. Wolfelt, both of which have many helpful articles.
This business has served our community for over 150 years and has always continued to change with the times, providing those we serve with the most up to date service and expertise.
We care about our community; the 3rd generation of the Ross family continues to serve our community through service clubs and other local organizations.